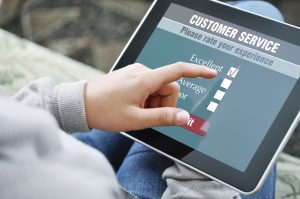 The significance of reliable Internet and WiFi connectivity in multifamily and student housing cannot be overstated. It has become a vital necessity, often considered more important than even basic amenities like water. Surprisingly, discussions and marketing efforts surrounding this topic are abundant. However, what seems to be missing from the discourse is the equal importance of excellent over-the-top customer service provided by Internet Service Providers.
The Overlooked Aspect – Customer Service 
While it is true that residents prioritize great connectivity over amenities like air conditioning, the focus on providing a seamless digital experience should not overshadow the need for exceptional customer service. Many ISP companies in this industry tend to prioritize acquiring new contracts and moving onto the next deal once the agreement is signed. However, this approach falls short of meeting the expectations of both residents and property staff.
Internet Service Providers play a crucial role in meeting the connectivity needs of multifamily and student housing residents. They are responsible for ensuring that high-speed Internet and WiFi are available, reliable, and accessible to all residents. While the technical aspects of connectivity are vital, ISPs must also prioritize their customer service to establish a positive and long-lasting relationship with residents they serve.
Enhance The Resident Experience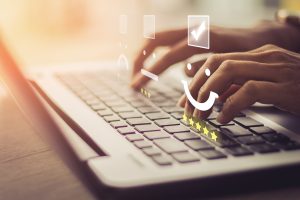 Having the best network design and top-notch infrastructure is undoubtedly crucial. However, it is equally essential to take care of the residents and property staff by providing them with outstanding customer service. This means going beyond the installation and maintenance of the network. It means being responsive to residents' concerns and inquiries, promptly resolving technical issues, and ensuring a smooth experience for both residents and property staff.
By neglecting the importance of exceptional customer service, the overall solution becomes incomplete. The success of any connectivity solution in multifamily housing lies not only in the quality of the network design but also in the level of care and support provided to those who rely on it. Therefore, it is crucial for ISP companies supporting customers in multifamily to recognize the significance of great over-the-top customer service and incorporate it into their business strategies. Only by doing so can they truly meet the needs and expectations of both residents and property staff, ensuring a seamless and satisfying experience for all.
Prompt Issue Resolution
In the technology industry, it is disheartening to witness a lack of initiative from technicians and account representatives when it comes to prioritizing the needs of their customers. The absence of a "just get it done" mentality is a recurring issue that needs to be addressed. It is truly disappointing to experience even a minute of downtime or encounter difficulties during resident onboarding, only to have these issues neglected until the following Monday.
Proactive Communication 
Therefore, it is crucial for techs and account reps to adopt a proactive approach, constantly striving to rectify any problems that may arise promptly. By doing so, they can demonstrate their commitment to customer satisfaction and reinforce their dedication to resolving issues efficiently.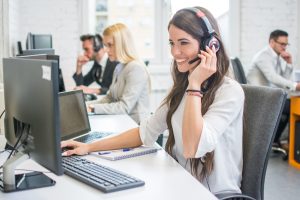 Your customers will perceive you based on the way you handle issues. Communication is crucial, people inherently want to receive updates from you about their projects. It's that simple. Great customer service shouldn't be too difficult.
In conclusion, the proptech industry must prioritize customer service by instilling a mindset of proactivity and a "get it done" attitude among its personnel. This will not only improve customer satisfaction but also ensure a smoother experience for all parties involved. Let us acknowledge the imperfections of technology and work towards providing the best possible support and service to our customers.
Scott Casey, CEO and President ROVR